When you want to recondition furniture, crown molding, trim, kitchen cabinets, or restroom vanities, Cabinet Coat is an excellent option. This application features excellent adhesion and is ideal for painting hard surfaces. You can use it without a primer, even on varnish and polyurethane materials. Cabinet Coat showcases a highly-durable semi-gloss which offers optimum flow and leveling.





Basic Surface Preparation

Surface zones require ample preparation to obtain excellent results. Be sure that the surfaces you are painting are free from dust, wax, debris, oil, mold, or any contaminants and that they are clean and dry. Softly scrub the surface with soapy water to get rid of any dirt or residue. If you are eliminating surface wax, an industrial wax stripper will shorten the job. An Oil or Grease emulsifier enables you to remove oil or dirty grime applications.

Although prep time will take time, it is essential for helping you achieve quality results. Clean formerly painted surfaces by removing all chipping, cracking and peeling loose paint. Use wire brushes, hand scraping equipment, electric grinders, sanders, etc. to accomplish sanding. Ensure there are no rust deposits, chips, or mill scale from metal areas. All surface locations that are damaged or delaminated have to be repaired or totally replaced.

Next to the surface you will be painting, gently sand the rough paint boundaries. Any lustrous surfaces should be sanded lightly to dull and scratch up the present sheen to offer a more adhesive surface for paint. Any debris and dust need to be cleaned after sanding.

Best Application Methods

Work with a paintbrush or a roller to apply Cabinet Coat. You may use the HVLP method and spray this item but be certain it has been stirred diligently first. Always attempt to sustain a wet paint edge during your application and rolling or brushing adequately into locations previously coated. Cabinet Coat dries fast. Beware of brush or roller marks showing up on an overworked product. For best results, apply Cabinet Coat as soon as the surface and ambient temperatures are more than 50 degrees F and less than 90 degrees F. Do not paint if there is any chance of moisture accumulating on the wet paint.





Best Cleaning Methods

Use warm, soap and water immediately when finished. Immediately wash both your hands and let your paint products such as brushes and rollers soak. Follow correct safety standards for disposing of the rinse water. A regional recycling location usually takes empty and dry containers. Be diligent to find out what your neighborhood disposal specifications are with your sanitation division. Find out what disposal choices are accessible with your local environmental company.

Safety, Health and the Environment

Proper air-flow is really important for use. Never ever breathe or inhale the sanding dust or spray vapor. Ensure there is a clean air entry for drying and safe application. Do not have any exposure to skin, or eyes. Wear an authorized NIOSH respirator throughout the application, clean up and sanding to prevent spray mist and dust exposure. Follow the manufacturer's directions to ensure that you are using the respirator as recommended. Wash your hands before and after use and make sure the vessel is always closed when you are finished the application.





FIRST AID Recommendations

In case of eye exposure, flush your eyes for at least fifteen minutes. Use soap and water to clean the skin thoroughly in case there is contact. Don't wait to seek medical help if required. If any breathing difficulty occurs, get outside into the fresh air and then get medical help if difficulties persist.
Call Us Today
778.769.3339

---
Articles & Resources
Should I use Painter's Tape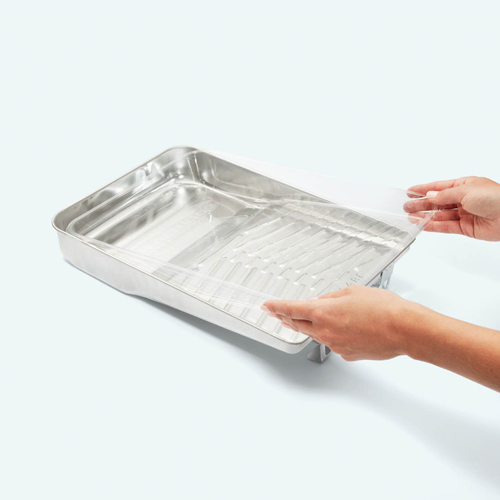 Paint Tray Liner
DAP Canada